Production equipment
Our company introducted New Zealand high quality light steel keel machine to ensure the high quality and reliable production of keel.Light steel keel machine strip steel as raw material through continuous cold rolling forming to complex cross section profile (light steel keel, paint keel, card keel, a variety of building profiles, steel structure, steel lining door frame profile, high-speed bar, etc) .Different specifications of cold bending use PLC control without manual intervention.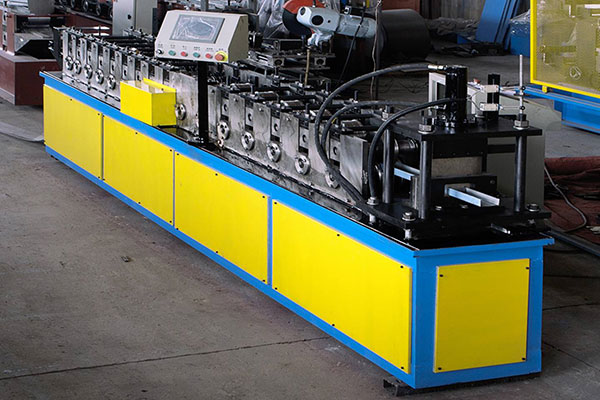 Production processing technology of light steel keel: feeding - straightening - roll forming - cutting - receiving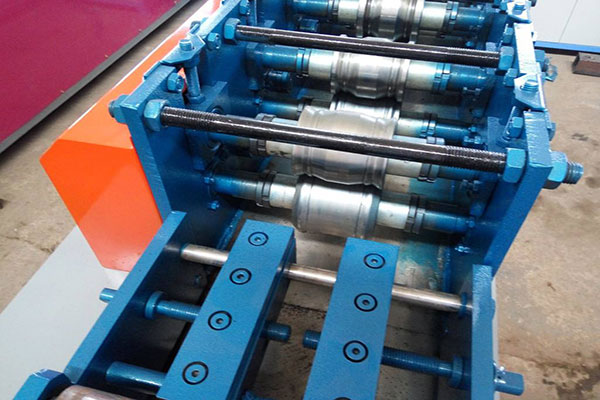 Light steel keel machine equipment consist of feeding machine, guide frame, forming mainframe, calibration device, cutting part of the fixed ruler, receiving table, electrical control part.
1. The equipment is controlled by PLC with multiple safety protection is set up during normal production without manual intervention of high efficiency.
2. The bed is welded with steel plate of tempering treatment to eliminate the internal stress and avoid the deformation of the fuselage resulting in the production of light steel keel affected.
3. The forming frame is made of cast iron and tempered with high strength which will not produce the impact of deformation of light steel keel.
4. The material of roll shaft is 40Cr of HB280 hardness with tempering treatment, to ensure the reliable production of light steel keel.
5. The material of the forming mold is GCr15 of hrc56-62 ℃ hardness with quench treatment . That ensure the production of light steel keel error is minimal especially the quality and precision to reduce the installationworkload.
6. The transmission structure is gearbox transmission of each forming frame has a light steel keel machine to ensure the equipment high strength operation for reliable of the production of light steel keel .